Providers
Steven Koh, MD
Dr. Koh is a family medicine board certified physician. He completed his residency at Glenbrook Hospital, Northwestern University Family Medicine Program in Glenview, IL.
Dr. Koh believes that patients should make their own choices, and his role is to give them all the necessary information and support them through the process of healing. He wants to develop personal relationships so that we may share the lessons learned from our life journeys.
In addition to physician license, Dr. Koh has also licenses for acupuncture and chiropractic. He provides health care with modern evidence based practice, along with holistic care.
---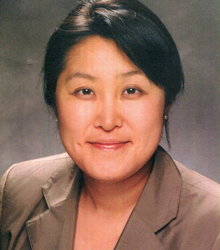 Yoon Park, MD
Dr. Park is a family medicine board certified physician. She completed her residency at UIC hospital, University of Illinois Family Medicine Program in Chicago, IL.
Dr. Park treats each patient as she would want her own family members to be treated. Her goal is to build a trusting relationship with her patients and get to know each as a person.
She wants to be not only a health care provider, but also an adviser helping her patients make well-informed decisions regarding their health.
Schedule an appointment today
Call or request an appointment online